Website Design
Let WebMAD design a website with great visuals and copy to entice consumers to contact you.
Our on-page optimization factors and keyworded content are combined to help your website appear on the first pages of many key search results for Google, Yahoo!, and Bing (MSN) .
Webmad works with many different website design types from company and corporate websites to ecommerce sites, blogs, social media sites and video sharing sites. We also do mobile sites that are optimized for mobile search - a rapidly growing source of traffic and customers.
Starting with a website architecture audit, we rework text, optimize images for quicker downloads and install Google analytics to measure web site results.
You need more than a website that just looks good - you need one that can be found on the web before the competition.

Toronto Website Design Types

Website Design History of the Web
Web Design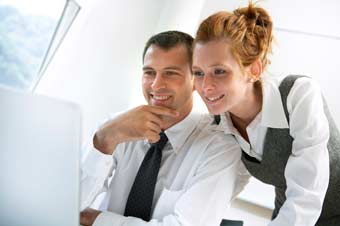 Web Internet Marketing and Design
Your company is unique - your website should be too. We don't use templates to build your site. We make a custom website using a blend of creative and technical innovation.

Branding - Corporate Design - Graphic Design
Upgrading a current website can be as simple as reviewing the on-page and off-page factors that help you rank higher in the search engines and help more customers find you.

Alternatively, it can involve adding or modifying graphics, images, video, flash, polls, forums and other interactive content.
To maximize your website effectiveness, we have content writers that are experts in using keywords and writing copy for search engine optimization. Once your keyword map is created, your web pages are built using the correct keyword density, placement, tags and formatting that will be compelling for viewers and formatted for search engines. Having your website properly optimized helps drive targeted traffic. You want your site to be attractive, informative and effective when the targeted traffic arrives.

Once your website is designed and optimized, we begin marketing and monitoring its success through monthly analytic reports. You can directly measure progress and calculate ROI - beginning only a few weeks after launch!
Contact Webmad for a free consultation on building a web presence for your company in Oakville, Mississauga, Burlington, Milton, Hamilton or the GTA.
Web Design + SEO + Internet Marketing = Success!

We guarantee improved search ranking results and increased quality traffic to your website when you use our full services. If you are not being found on the internet, you need to get MAD - WebMAD now operated by Web Commerce Canada Inc.
Now is the time to get a jump on the competition. Call us for a free website evaluation today.
Websites that Work
We combine elements of design and functionality to make your website stand out.
After all, your web site is your store front to millions of internet users.
From working with your company colors to writing search-engine-optimized copy, we can create a unique website to build your brand.
We work with you to build an informative, content rich and compelling website that serves your customers' needs. Increased traffic + conversion = sales.