Website Optimization

80%+ of people use search engines to find information on the internet.
85%+ of people use the left side or 'natural' results rather than the paid ads on the right.
If your website is not coming up on the first, or even 2nd or 3rd pages of search engine results - then you need to get WebMAD!
Traditional marketing methods are becoming less effective with more people searching for goods and products online. Unlike offline advertising, the internet traffic is measurable and promotional efforts can be optimized.
We will send you monthly reports (or more often) showing traffic to your site, keywords that brought visitors, most popular pages, time on site and more.
Search Engine Optimization - SEO
Website Optimization = Searchability
Confused about SEO, Internet Marketing and Social Media? You know there is a lot of traffic out there and there are tools to reach it - but you are not sure where to start?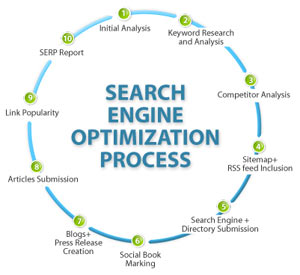 Webmad combines attractive and functional design with keywords and optimization. Then we help you promote your site on the internet so it shows up in the first pages of the search engine results.
When you come up in all the search engines, customers can find you and your traffic will skyrocket.
We install advanced Google tracking tools and send you a website analytics report every month to see how your traffic is building. Then we continue to monitor and promote your website so you can optimize your success.
We incorporate both on-page and off-page SEO factors that can help you with your search engine rankings and internet visibility.
How Optimization Works: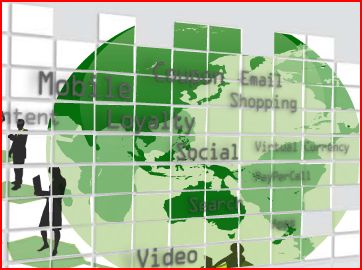 Search engines, like Google, Yahoo and Bing, try to find matches for products and services people are searching for. In order to do this, the search engine robots 'crawl' through web pages to index them. If you make your website very readable - content, keywords, tags, images, etc., then the search engines will be better able to classify your website pages.
In Google's case, over 200 items make up the algorithm that they use to rank websites.
Your website is ranked along with other content on the web, and Google serves up the results that it best believes 'matches' the searcher's intents. Using a combination of factors, including on-page optimization, page loading speed, back links and local modifiers, your site can build strength to rank higher in the 'natural' search results.
WebMAD specializes in natural, or organic, search results since over 85% of users click on natural search results instead of paid ads, and top results are often viewed as top brands or more credible suppliers. While online advertising can be an additional tool to promote your website, research shows that natural search engine results convert better and cost less.
However, most searchers will only act on the first page of results, with 40% or less continuing to page 2 and 10% continuing beyond. Since the search engine mathematical algorithms are constantly changing or 'tweaked', our team monitors the latest information and techniques to keep our clients at the top of search results. We follow ethical and approved methods for improving your website for search engines, not 'black hat' or spam methods that try to trick search engines and end up getting your website deranked.



Webmad Design and Optimization in the Greater Toronto Area
Based on research, we build a keyword map using on-page strategies designed to bring high quality traffic to your site. We can retrofit your site or create a new one with design and functionality. We work with you to develop effective and engaging content that is unique and compelling. Your content can include textual information, photos or images, opt in boxes, maps, videos and more. The navigation must be user and search engine friendly, and the call to action must be clear.
Once your website is optimized, we must now build your authority on the internet by creating quality, relevant links. We work with you and within your budget to develop a monthly promotion plan that drives quality traffic to your sight while improving your ranking with the search engines. Our off-page promotional strategies include the use of video, articles, PR, blogs, social media, directories, RSS feeds and more. Search engines like fresh content, so it is important to continue to build on your success, increasing your online authority profile and brand image. We also provide you with tips and tactics you can use for self promotion.
You are the expert in your field of expertise. The internet is ours. Let us work with you to grow your business and reach your online marketing goals. Call WebMAD today to discover how you can reach your customers online.
If your business is in Oakville, Burlington see Search Engine Optimization Oakville SEO