Ecommerce Websites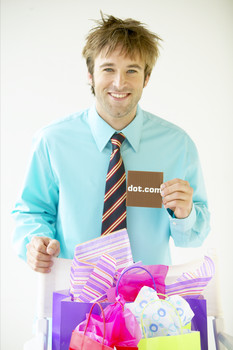 More and more people are shopping online. Canada is one of the most connected countries per capita, and Canadians typically research important purchasing decisions online.
Canadians are also becoming more comfortable with secure online transactions. Let Webmad help you with your ecommerce needs. We drive traffic to your website that is targeted - people actually looking for your goods and services. We focus on people further down the sales funnel (closer to making a purchase or decision). This results in qualified leads for your business, increased exposure and increased sales.
"If you make a product good enough, even though you live in the depths of the forest the public will make a path to
your door", says the philosopher. "But if you want the public in sufficient numbers, you would better construct a highway."

-William Randolph Hearst
E-COMMERCE
E-Commerce stores built and promoted online.by Web Commerce Canada.
Ecommerce Oakville Toronto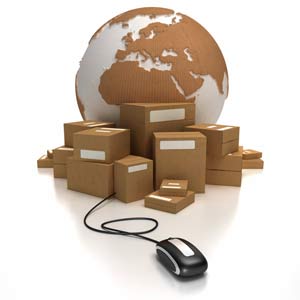 Need an Ecommerce Solution for your website? Webmad works with highly experienced database programmers to offer you either a low-cost off-the-shelf solution or a high end customized ecommerce website or application.

Webmad specializes in creating and marketing ecommerce stores. Give us a call to see how we can help you realize your online ecommerce store wishes. We create end to end solutions with secure checkout and a reliable back end for admistration of the site.

Webmad can help you get your store online and integrate it with either Paypal, Google Checkout or a real-time payment processing solutions such as those offered through Moneris, TD Merchant and other Canadian online merchant accounts and payment gateways.


When your store's products come up in all the search engines, customers can find your products and your traffic and conversions will skyrocket.

Webmad helps you setup lead tracking and provides ongoing optimization services to assure your remain highly visible and up to date.
Need an online store? Call Webmad!


Webcommerce Canada Inc. Ecommerce Websites for Oakville, Burlington, Hamilton, Mississauga and Toronto Ontario
WebMad.ca offers ecommerce websites and solutions for businesses in Oakville, Burlington, Hamilton, Mississauga, and the Greater Toronto Area.

From research to copywriting to encoding to promoting, Web Commerce Canada Inc. is your key to increasing traffic and conversion.
The first step is building your online store, but the most important step is promoting it. You wouldn't open a shop in your neighborhood without putting up your name or signs. Yet many people do that online. Not coming up in the first 2 pages of search results is like having your store in the middle of a dense forest. It may exist - it may even look great. But what is the point if no one can find you?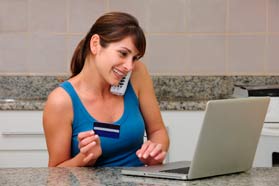 Whether you need to build a store or promote an existing one, Webmad offers a comprehensive internet marketing program geared toward online commerce.
Online stores must be functional, attractive, secure and user friendly. However, an e-commerce site should also be optimized and searchable so others can find it. Our mission is to drive people looking for your products to your site. If they are ready to buy online and they are not finding your site, they are finding your competitors.
Drive Traffic to Your Ecommerce Website
Online shopping continues to grow every year. There is no recession on the internet! Reach consumers who are searching for your products online. Sell your products in Ontario, across Canada or globally. We work with you after the site is optimized to continue to promote and increase traffic. You receive an anlytics report showing traffic to your site, most popular pages, keywords that brought visitors and more. We can build on campaign success or start new ones to reach additional target segments. Your site can be updated with specials and promotions, and can reflect seasonal items or services. Modules for tax, shipping and cross promotions can be incorporated for ease. Let us help you tap into the millions of people searching for products and services every day.
Compare our complete internet marketing packages and get the best value in company promotion for 2010. Yes - we build e-commerce sites. More importantly, we build relationships to help you grow your online business. We stay with you after the launch because your success is our success. Call us to get started.
Contact Webmad for a free consulation regarding an ecommerce site for your business.