Search Engine Optimization
Oakville Ontario Canada
Search Engine Optimization Experts in Oakville Ontario SEO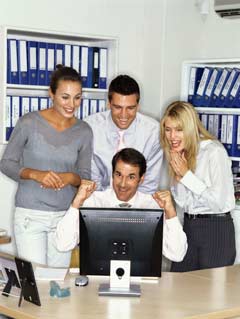 Webmad understands the complexities of today's search engine marketing for businesses in Oakville, Mississauga, Burlington and Hamilton, Ontario Canada.
The major search engines such as Google, Yahoo and Bing (MSN) are becoming more and more sophisticated in their quest to provide users with the optimal search experience. New search trends include local search results and geo-targeted optimization. What this means for small businesses is great sales results by targeting local markets and local searchers.
In today's internet landscape, SEO or search engine optimization is important for businesses in Oakville and neighboring communities to reach local customers.
Our SEO search engine optimization services include:
Technical advice on website structure and tags
Website design
Keyword research and implementation (to help you reach your target market segments)
Content creation to make your site engaging, informative, and optimized.
Planning and execution of all aspects of online business promotion and campaigns (to fit your budget).
Online Marketing experience + Organic Search Listings = More visitors and traffic to your website, store, service and business.
Optimizing your website for organic search/ local searches in the Oakville, Burlington, Mississauga area is critical for your business to be found online. We follow the Google Webmaster Guidelines and implement long-lasting, recommended search engine optimization techniques, and continue to keep your site optimized for changes in search engine algorithms with our monthly promotion service. We are an Oakville based company and mainly do business locally. Our team understands the Oakville/Golden Horseshoe business climate and landscape.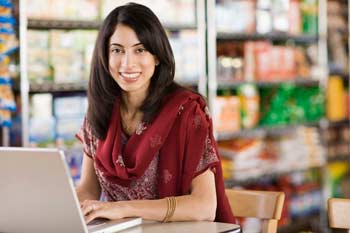 Combining our resarch and your input, we develop a cost effective and results oriented plan for your online marketing. The research shows us search patterns for your potential customers: keywords, trends and competitors.

Social Media, Blogging and other promotional platforms such as Rich Media including Video and Graphics optimization are essential to succeed and emerge above the competition on the internet. We research and choose the best directories for your company to be in, most of which are free. We create keyword rich, compelling content for blogs and articles, or optimize your own compositions. We only use Canadian University graduates to compose written content, so your company is always reflected in the best light as it builds up authority. Since quality of links is important, we place content and create links from approved, relavant sites.
We can evaluate your current site and report how the search engines view it. A comprehensive evaluation can indicate traffic, errors, keyword density (or lack of it), rankings and site structure. We also review the content, appearance and functionality of the site. We can work with you to retrofit and optimize your site, or create a completely new design and look.

SEO Oakville Search Engine Optimization

From research to copy writing to encoding to promoting, Webmad creates your internet presence to drive targeted traffic and conversion for your goods and services. Website phone consultations are available or you can call to arrange a meeting in Oakville, Burlington, Toronto and the GTA Canada. Contact WebMad locally for further details.
Website Optimization: Create "Word of Mouse"
Webmad works with local businesses in Oakville, Burlington, MIssissauga, Toronto, Milton, Stoney Creek, Hamilton and other cities in Southern Ontario Canada.

SEO
Approved SEO Techniques ?

Confused about SEO, Internet Marketing and Social Media? Should you go at this important task alone?

Should you outsource it to your "nephew" or other relative?

Would you outsource important legal, accounting, medical, dental, business marketing and other tasks that require expertise to assure successful implementation?

Or do you seek professional guidance and experienced individuals and companies to apply their hard won expertise and help you and your business.

If you are looking for Search Engine Optimization Oakville, or general Internet Marketing advice and implementation, contact Webmad to see how we can help your business thrive.

We simplify the internet and create a website and marketing program that is in line with your goals and your budget.

Today it is all about content, we help you create the content and optimize it so visitors and search engines are not confused about what your business is offering.

This involves strategic content creation with the proper keyword density to assure your site is optimized for search engines as well as visitors.