Web Design and Marketing News
WebMad Oakville operated by Web Commerce Canada Inc. provides regular updates to clients' websites to keep their content relevant, fresh and updated. Updated fresh content makes for a great user experience for site visitors and is preferred by search engines. We build websites but, more importantly, we build relationships. We continue to work month after month to build our client's brand and traffic online.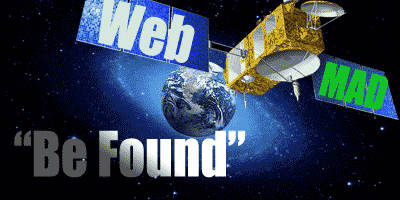 Google Introduces Google Instant
For a free initial consultation and website assessment Contact Webmad by email at info@webmad.ca or by phone
(905) 582-4357.
Google Instant is the new search function that is changing the way people use Google. As you type, search results are modified and suggestions appear based on your query.
This means it is even more important to achieve first page rankings on as many keywords in your targeted keyword set as possible. A website needs to communicate relevant information to satisfy the search query in order to be valued by the search engines. Users clicking off of a site without engaging is a factor noted by search engines. If many visitors 'bounce' off a site, it can quickly result in those web pages falling in the search result ranks, since search engines want to return the best possible results for searchers.
Understanding the constant flux of search engine algorithms and keeping abreast of new techniques is crucial for online success. We monitor the latest algorithm tweaks to helps maintain our client positions and keep their sitesranked on top. Webmad continually invests in information technology to assure the latest advances and changes in search behaviour are translated into action for our own network of websites as well as those of our clients.
Whether you need website and targeted marketing consulting, a facebook branding page, a blog setup and optimized or a website redesigned or optimized for search, Webmad brings it all together for the most comprehensive promotion available and best value in the industry.
All Services
blog
Visit the Webmad Blog for current up to date online marketing tips and information.. more
Oakville Twitter News